Dance Classes are held at the Atherton International Club.
The Classes run in Six Week Cycles.
Social Dances as well as Rock and Roll taught - come along!

0411 360 694
Wednesday Classes
Cycle commences Wednesday 14th January 2015 - 7.30pm at the AIC
Jive Beginners plus partner dancing etc etc
Every Friday Night - 7.00pm - Atherton International Club - DANCE
Socialise and put into practice what we have taught/learnt during class.
It is a great opportunity to practice your dance steps!
If you need information please don't hesitate to call Les or Carole on
0411 360 694 or (07) 4095 5020
NQ Roc Embroidered Dance Shirts in stock - $30.00 each
(Carole sourced a new embroiderer, hence the cheaper pricing!)

Mens Black/White qty 2 Medium, Qty 4 large, qty 3 3xl, qty 3 5xl.
Ladies Black/White qty 2 size 10, qty 2 size 12, qty 2 size 14, qty 2 size 16.
Ladies Pink/White qty 2 size 10, qty 2 size 12, qty 2 size 14, qty 2 size 16.
Jive Practice
More Practice
St Joseph's Primary School Fund Raiser
Learn to Dance - its easy!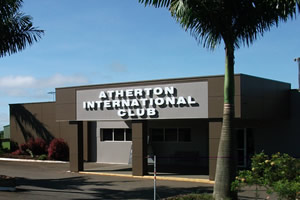 Rock n Roll
Originated in the early 20's 30's in America.
Derived from several different cultures.
read more...


Pub Jive
Traditionally only one style where ever you go.
Based on the Ballroom style.
read more...


Latin Line Dance
Simply it's Line Dancing or BootScootin
but to Latin Music.
read more...
Web Site Sponsors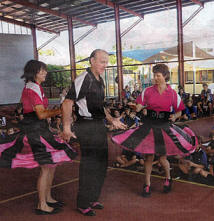 At St Joseph's Primary 2013